TRY GATHER.TOWN FOR FREE
It is very important to us that you can try out Meetingland in combination with Gather Town for free before your event. The best thing is to test together with colleagues & friends or let our team know so that something is going on in your demo room!
Ein Desktop / Laptop mit Webcam & Mikrofon

Wir empfehlen Kopfhörer, um Rückkopplungen zu vermeiden

Ein Browser – wir empfehlen Google Chrome

Das ist alles! Keine Installation oder Software wird benötigt
So funktioniert Meetingland

Meetingland ist eine Video-Chat-Plattform auf Basis von Gather Town, bei der Du Dich auf einer Karte bewegst

Du navigierst Dich ähnlich wie damals bei Sims, Habbo oder Pokémon mit den Pfeiltasten durch den Raum um auf Kollegen, Freunde oder Geschäftspartner zu treffen

Triffst du auf Menschen, so werden die Webcams von Dir und den anderen angezeigt und ihr könnt Euch austauschen

Gespräche können entweder Einzelgespräche oder kleine Gruppen sein, je nachdem wie viele

Menschen um Dich herum sind
Test Meetingland for free
Select your desired card, which you can choose yourself with
up to 25 participants for 30 days free of charge.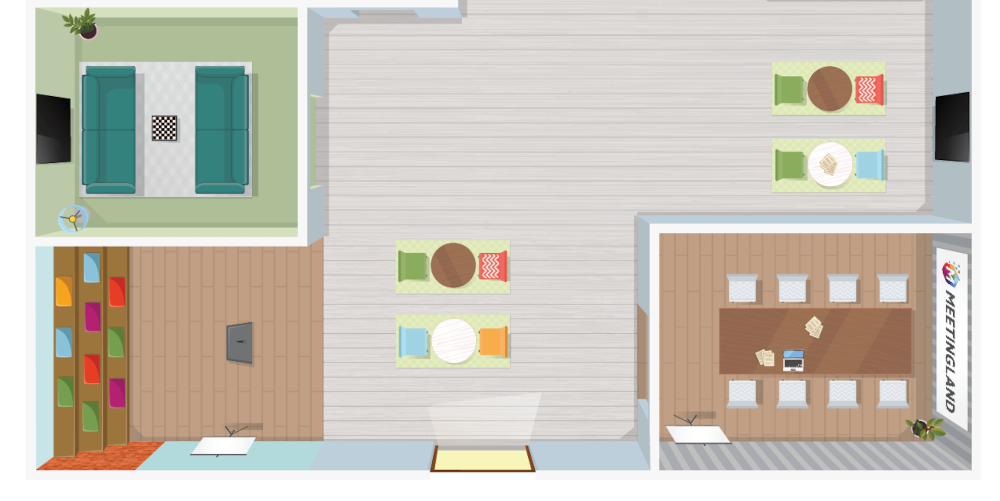 Coworking
coworking space
The next meeting or coffee break with your colleagues in a virtual coworking office?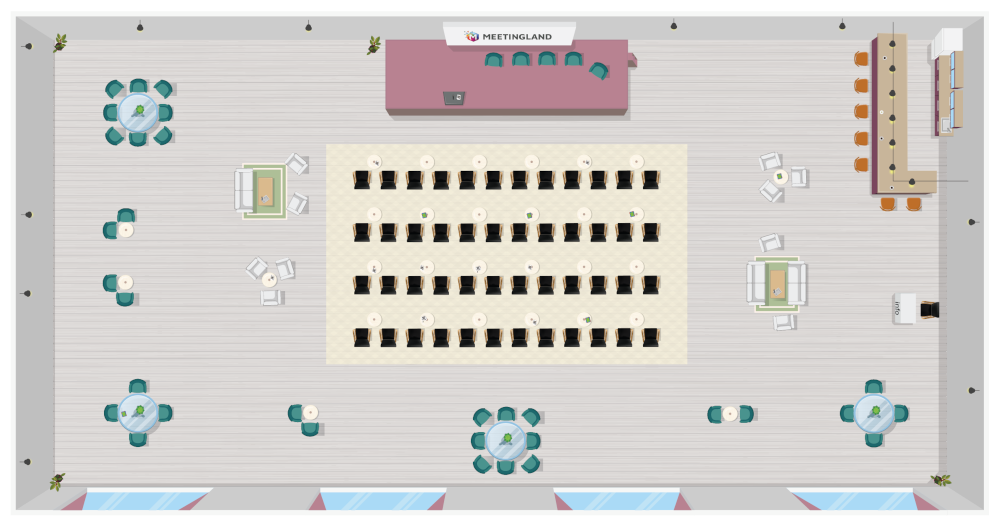 Conference
Business conference
You are planning a conference or even a trade show incl. Congress hall, exhibition stands, outdoor areas and private meeting rooms?
Island
Caribbean Island
Abduct your employees or partners into the virtual Caribbean and organize an unforgettable get-together.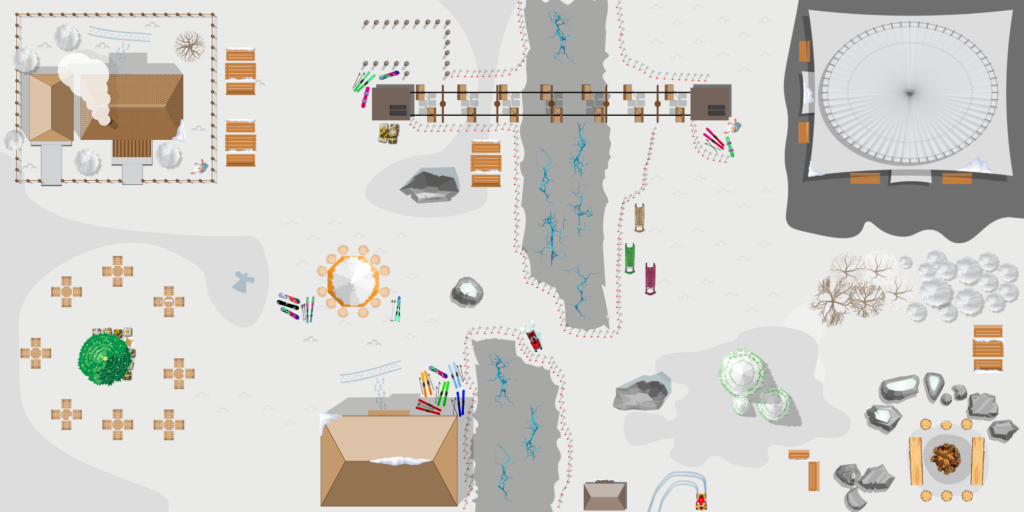 Winter
Winter Wonderland
Das perfekte Winter-Ambiente für deine digitale Firmenfeier. On request also with field hockey field, karaoke bar, icebreaker questions and a cozy living room.
Test Meetingland for free
Live demo of an event
Meetingland is most fun when multiple people are participating in an event.

Experience an online event where everyone is together in one room.
[webinarpress_registration id="2642"]